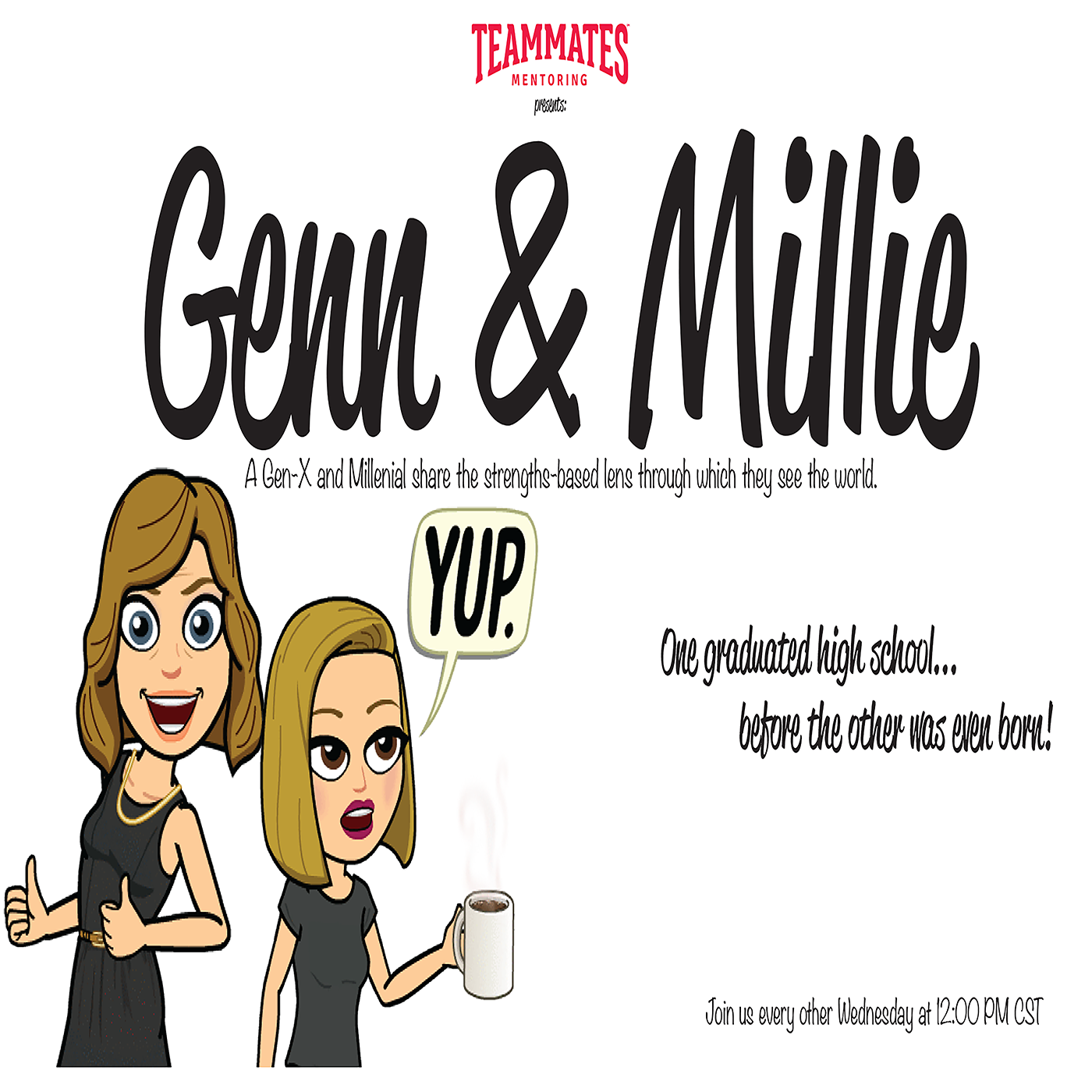 In Week 72, Genn and Millie hold a mid-year check in. They discuss how their intentions for the year have changed in light of all 2020 has brought so far. They also share about a recent conversation on complimentary partnerships and the power of having the right people in your corner.  
Follow Up: 
-How has your word of the year been different from its initial intent?  
-Take some time to do your own mid-year check in. What in your life is working right now? What is not working? For those elements not working, what can you do about it? What do you want to do about it?
-Identify your most powerful partners. Who creates safe spaces for you to have honest dialogue about your own personal growth? Be courageous and share your mid-year check in with them for feedback and accountability.  
For information regarding the topic discussed or for resources mentioned in the podcast, follow us on Instagram @GennandMillie or reach out to Tess at tstarman@teammates.org
Share
|
Download(

Loading

)