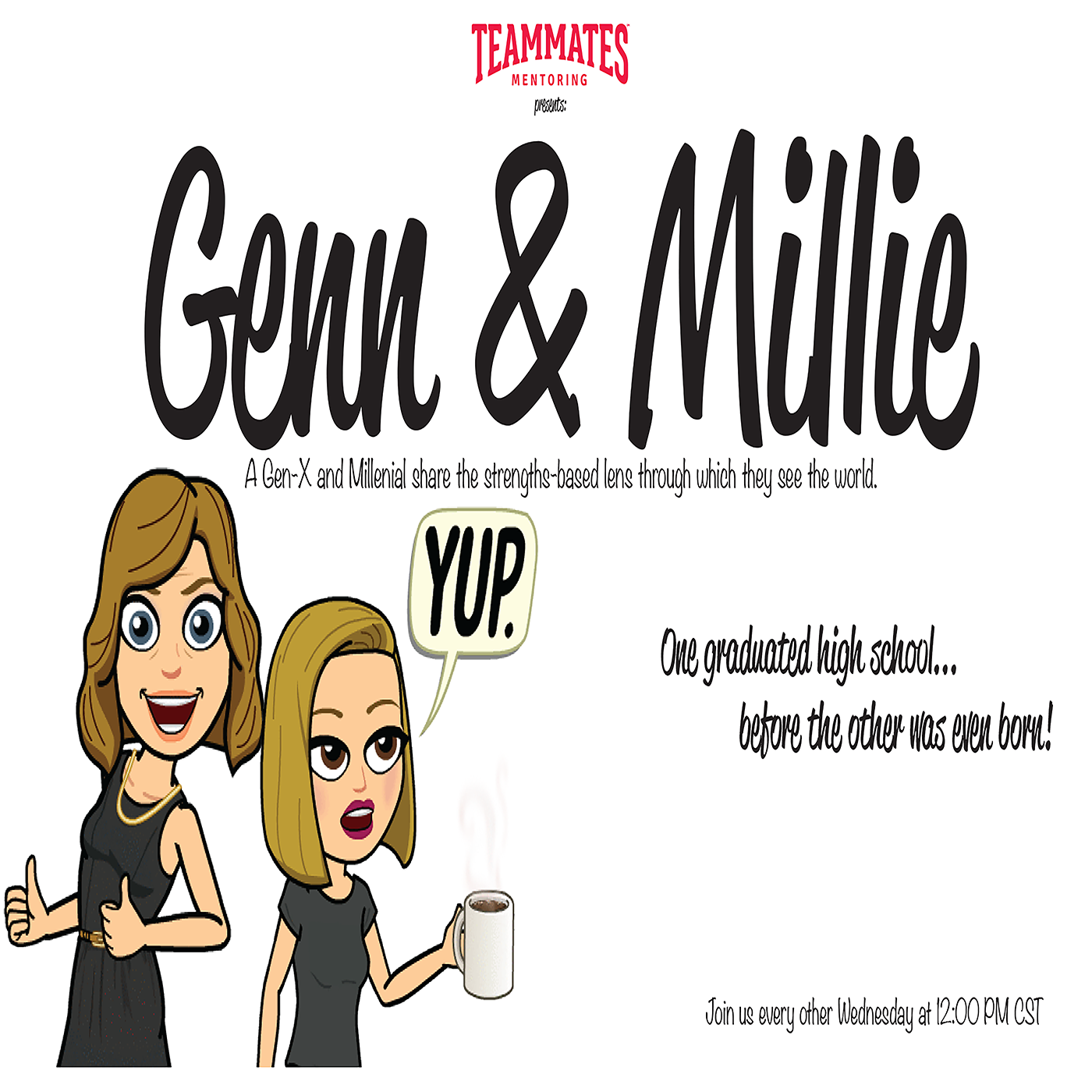 In Week 66, Genn and Millie talk about the expectations we are placing on ourselves during this season. They share about a lack of boundaries and discuss ways to put boundaries in place in their lives. They also share the joy of people sharing their senior pics. 
Follow Up: 
 -Send us your senior picture! 
-Is there a scent that allows you to "travel back in time" to a particular moment or season in your life?
-Conduct an expectation check: where are you placing unfair expectations on yourself? 
-Instate a boundary: which area of your life feels especially stretched and boundary-less? What is one change you could make to instill greater boundaries in that area? 
-Support local! Choose one local business to support in some way this week. Share with us that business so we can give them a shout out. 
For information regarding the topic discussed or for resources mentioned in the podcast, follow us on Instagram @GennandMillie or reach out to Tess at tstarman@teammates.org
Share
|
Download(

Loading

)